A showroom destroyed by fire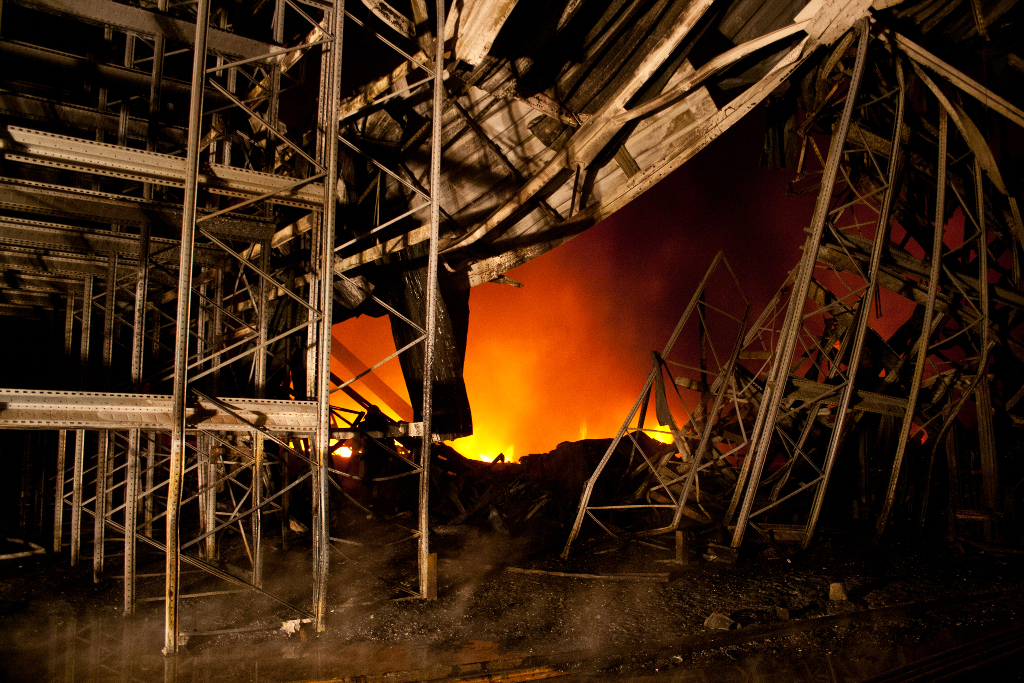 One of my clients had a showroom selling bathrooms and related goods. A fire broke out in the showroom and it was destroyed completely. As my client was insured against fire, he made a claim on his insurance.
The insurer was only prepared to pay the current market value of the stock rather than the new cost, a difference of several tens of thousands of Euros. Its justification for this was that shortly before the fire my client had put the showroom on the market due to a drop in turnover resulting from declining
numbers of customers visiting the showroom. The insurer claimed that this was covered by the terms of the insurance policy. The reasoning being that if the showroom had been sold my client would not have received more than the current market value, so his loss did not exceed that amount.
In adopting this position, the insurer failed to recognise that my client had only put part of his showroom up for sale, the part that sold bathrooms. The tile department was not offered as part of the sale as my client wished to continue with this part of the business.
As the insurer refused to accept this argument, legal proceedings were unavoidable. At the ensuing hearing, the District Court indicated that it was sympathetic to the way my client and I interpreted the terms of the insurance policy. In the end, my client was able to reach a settlement that enabled him to fund and continue his activities in the tile sector.