Unusual provision in agreement is still binding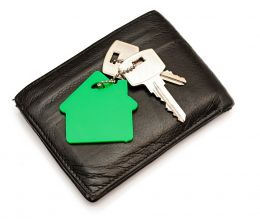 Buying a house is a bit more complicated than buying a loaf of bread. Some clients whom a colleague and I represented discovered this at first hand.
Our clients had found the house of their dreams. As they had started their business less than three years earlier, the banks wouldn't give them a mortgage. To get round this, they had agreed with the seller that they would be given a year to obtain finance. If they were unable to do so within this period, they would be able to rescind the agreement without penalty. My colleague and I were not involved in drawing up the purchase agreement and nor were any other professionals. The parties simply used a standard purchase agreement prepared by the Dutch professional real estate association (NVM) and amended several clauses.
Once our clients realised that they were not going to be able to obtain the necessary finance within the time period allowed, they informed the seller. The seller then rescinded the purchase agreement himself and claimed a contractual penalty under the purchase agreement.
As our clients had given notice within the period agreed for the finance condition precedent stating that they were unable to pay for the property, they were not prepared to pay the contractual penalty. The seller then commenced legal proceedings claiming payment of the contractual penalty. During the proceedings the seller argued that our clients had not exercised their rights under the finance condition precedent within the correct period. He claimed that the condition precedent applied for 1 month, rather than 1 year as stated in the purchase agreement. He argued that the period in the purchase agreement was an obvious clerical error.
Our clients argued that they had exercised their rights under the finance condition precedent within the (lengthy) period allowed in the purchase agreement. After all, this period had been set out in writing in the agreement. Contrary to what the seller subsequently claimed, he was aware at the time of signature of the reasons why our clients wanted an unusually long period and he had agreed to this.
Once the seller admitted at the hearing that he actually couldn't remember exactly what period had been agreed, the court held that in principle the written agreement between the parties must be followed, unless the seller was able to produce evidence of an obvious clerical error. As the seller himself realised that he was unable to produce such evidence, he turned down the opportunity offered. The court then rejected the seller's claim for an order against our clients to pay a contractual penalty.
This story underlines the importance of setting out the parties' intentions very clearly in an agreement. This prevents any discussion by providing ready evidence to clear up any obvious clerical errors and refute any nonsensical claims.