Money for a falling star?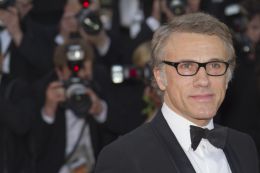 Christoph Waltz is an actor who came to fame in the much-talked-about film Inglourious Basterds. He won awards, including both an Oscar and a Golden Globe, for his portrayal of an SS officer in the film. More recently, he has been filming a new spaghetti western called Django Unchained. However, during filming he was injured in a fall from a horse.
Since then he has been suffering from a dislocated pelvic bone. It looks as though 54-year-old Waltz will be back in the saddle soon, but it's unclear whether he'll be left with any permanent injury and, if so, how severe the injury is likely be.
In 2010, the Dutch Health and Safety Executive received 3456 reports of accidents at work in the Netherlands. Accidents at work that occur regularly include: falling from scaffolding, ladders and stairs, traffic accidents, inhalation of poisonous substances and cutting into (or even cutting off) limbs. Under Article 7:658 of the Dutch Civil Code, the employer is liable for any injury suffered by an employee in the Netherlands 'in the course of carrying out his duties'. An employer can escape liability if he is able to prove that he complied with all his legal obligations or if the injury was 'to a significant extent' caused by 'the intention or deliberate recklessness of the employee'.
The injury suffered by Waltz may be comprehensive. If he has an employment contract with the film studio, he can probably claim reimbursement of medical expenses, loss of income, legal costs and compensation for pain and suffering.
Particularly if his career prospects have been impaired, this compensation could run to a significant sum. So Waltz's employer is likely to join Waltz himself and his fans in hoping that he is able to act again soon.
Advocaat: Eersteklas keeper. Combineert kennis van zaken met onuitputtelijke energie. Heeft de drive om te scoren.
Contact us