IKEA horse meat balls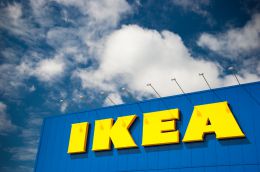 It has emerged that supermarket Albert Heijn and IKEA have been selling frozen ready meals and meatballs containing horse meat as products containing beef. The retailers immediately gave their customers the opportunity to return the products. Would consumers have been able to compel them to do so if these shops had not offered this voluntarily?
The law says that a contract can be dissolved if the product supplied is not as agreed. The basic principle is that the product supplied must have the characteristics that the purchaser was entitled to expect on the basis of the contract.
The seller must inform the purchaser truthfully about the ingredients and characteristics of the product. The seller must also warn the purchaser about any unexpected hidden defects of which he is aware. An example for the sale of a house would be where wallpaper has been placed over signs of a leak.
The purchaser in turn has an obligation to notice any obvious defects himself. For example where a leak is immediately visible on opening a kitchen cupboard.
Where the seller has an obligation to disclose, the purchaser is not required to conduct any investigation. The purchaser is also entitled to rely on any statement by the seller. Given that the labelling on the frozen foods and meatballs was incorrect, it is highly likely that the contracts can be undone.
If you wish to buy something, it's advisable to be properly informed. Get as much information as possible from the seller. Asking questions not only satisfies your obligation to investigate, it also expands the seller's obligation to disclose. If it later emerges that the information he provided was incorrect, you can call him to account for this, as no doubt Albert Heijn and IKEA will be calling their manufacturers to account. This applies to any purchase, whether you're buying a house, a car or a television.
Advocaat: Betrokken teamspeler. Doelgericht en sterk in praktische oplossingen en creatieve strategieën.
Contact us