Generous treatment for Stapel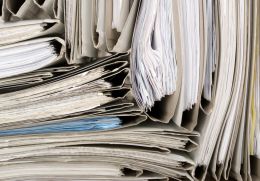 Until recently Diederik Stapel was a well-known professor of social psychology at Tilburg University. During his academic career he published over 130 articles in academic journals. He won numerous awards and regularly participated in public debate.
After suspicions were raised about fraudulent actions by Stapel in academic research, he admitted that he had made up data in some publications. Tilburg University suspended him almost immediately. At the end of August 2011, a commission found that Stapel had been involved in "a large-scale, long-term data fraud, which seriously affected a number of other people, most particularly young researchers under his supervision at the start of their careers. This is exceptionally reprehensible conduct that has had a severely detrimental effect on science and the subject area of Social Psychology in particular."
It is surprising that Tilburg University did not sack Stapel at once. Immediately after he acknowledged having falsified data, his employer could have dismissed him summarily. An employer is entitled to terminate an employment relationship immediately if the employee has been guilty of "deception, fraud or other misdemeanours making him unworthy of the employer's trust."
Employees have been summarily dismissed for less. Striking examples are the catering worker who stole a bag of peanuts and the HEMA employee who took some motor oil without payment after celebrating 25 years with the company. Tilburg University would have been entitled to summarily dismiss a fraudulent professor with less hesitation.
Advocaat: Eersteklas keeper. Combineert kennis van zaken met onuitputtelijke energie. Heeft de drive om te scoren.
Contact us