Fatal anti-acne drug?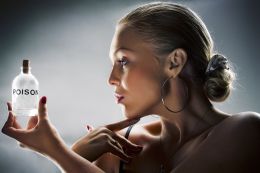 Diane-35 is a drug that doctors prescribe to women to treat acne, oily skin and moderate excess hair growth. Minister Schippers believes that it is also prescribed as a contraceptive. It is believed that it has caused the death of more than 10 people in the Netherlands alone. What can their families do? Who is liable?
It is reasonable to expect that a product you purchase will not cause harm. This applies to business orders and to consumer purchases, such as the purchase of medication. If a product causes harm, generally the seller is responsible. He has failed in his duty to supply a satisfactory product. As a rule, he will have to compensate the harm or loss suffered.
If you purchase a product as a consumer, from a professional seller, then the seller is not liable to pay compensation if he was not aware or required to be aware of the defect. From this perspective consumers have less protection than a company placing an order!
So, don't you have any rights? If the safety of a product falls short of what's expected, you have rights against the manufacturer on the basis of product liability. The key issue is how the manufacturer presented the product and what information he provided about its use. The relevant safety standard is the one that applied when the product was sold.
When a defective product causes harm or loss, the first question to ask is whether you purchased the product as a consumer or in a business situation. You will then need to consider what the cause of the damage was and whether the seller could have known about this. The answers to these questions will determine whether you can claim against the seller, the manufacturer or both. If in doubt, consult a lawyer or another expert.
Advocaat: Eersteklas keeper. Combineert kennis van zaken met onuitputtelijke energie. Heeft de drive om te scoren.
Contact us