Does cyclist accused of doping deserve more?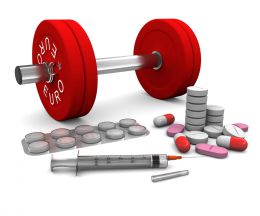 On 25 July 2007, Rabobank cyclist Michael Rasmussen was close to winning the Tour de France. But then it became known that he had lied about the location of a recent training session. Was he trying to avoid doping tests? The Rabobank cycling team dismissed him summarily and he was withdrawn from the Tour. He lost his chance of winning the Tour and his job.
Summary dismissal is the most severe sanction available for an employee who misbehaves. For this reason, it is strictly regulated by legislation. An employer is not allowed to delay and must immediately state the precise reason for summary dismissal.
Rasmussen went to court to challenge his summary dismissal. He argued that his employer waited too long to dismiss him. The Sub-District Court held that Rabobank could have known about Rasmussen's lie at a much earlier stage and awarded a termination settlement of €715,000.-!
Rasmussen claimed that Rabobank was aware of the situation earlier and submitted an appeal. He is claiming at least €5.8 million. No evidence of doping by Rasmussen has ever been found, but it has been established that he breached anti-doping rules. The question remains: why did he lie if he had nothing to hide? Did Rabobank have to pay more than 700,000 euros in termination settlement to a cyclist guilty of doping?
Many summary dismissals are not upheld because an employer neglects to do his homework in advance. So it's always advisable to discuss the situation with a lawyer first. It's also important for an employer to conduct an active investigation of any misconduct before proceeding to summary dismissal.
If necessary, an employee can be temporarily suspended. If carried out properly, this does not constitute delaying from a legal perspective and the dismissal is more likely to hold. Remember: it's one thing to be right, but quite another to have a court find that you are in the right.
Advocaat: Eersteklas keeper. Combineert kennis van zaken met onuitputtelijke energie. Heeft de drive om te scoren.
Contact us